EGIFTCARD CATEGORIES
Over 30 plus brands to choose from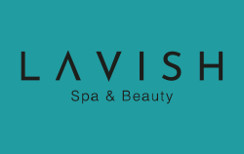 Lavish Spa vouchers offer a portfolio of spas and beauty salons, including many well-known locations such as Grayshott Spa, PURE Spa, Armathwaite Hall, and Handpicked Hotels. Lavish offers a gift of choice that lets you enjoy spending your voucher in exactly the way you please. Whether you are seeking a full day being pampered, a simple manicure or relaxing massage, a Lavish Spa & Beauty voucher has it covered.
To redeem a Lavish voucher simply follow the steps below;

1. Browse our directory listing on lavish.co.uk, choose a venue, or a a specific partner offer that suits you.
2. You will then need to contact your chosen venue to book your treatments via telephone or email.
3. You must quote your voucher code at the time of booking.
4. Please ensure you print and take a copy of your voucher with you on the day.
5. Your booking must be made by the expiry date shown on your voucher.


Lavish Gift Vouchers are managed by Gifted To You Ltd

We retail two types of Lavish Gift Vouchers i) Monetary Value Vouchers ii) Partner Specific Vouchers

All vouchers are valid for 12 months from the date of activation. Unless the voucher is purchased for a specific promotional offer, then a different term of validity may apply.

We offer two types of delivery method i) Digital Evouchers delivered by email ii) Physical vouchers delivered by post.

Evouchers will be transmitted electronically once payment has cleared and then, just like a physical voucher, it is the purchaser's and recipient's responsibility. Prior to purchase we ask the purchaser to confirm the recipient's email address. We cannot be held responsible for incorrectly emailed, lost, stolen or deleted Evouchers; although we recommend you contact us for help if you are experiencing any difficulties.

From time to time Evouchers can get caught up in spam filters and it is up to the recipient to check these filters.

We do not take responsibility for Evouchers that cannot be delivered to the recipients email address because of spam filters, firewalls, capacity of the recipient's mailbox or any other factors outside our control.

Physical vouchers purchased with First Class Signed for option are not covered if they are lost in the post, or the incorrect address information is supplied, but in special circumstances may be replaced at our sole discretion.

Physical vouchers purchased with Next Day Delivery will be dispatched using a secure courier. It is a trackable and insured service and vouchers will be replaced by us if they have not been delivered and have not been used.

Physical vouchers purchased with Saturday Special Delivery includes Royal Mail cover, it is a trackable and insured service vouchers will be replaced if they have not been delivered and have not been used.

Lavish is not responsible for loss, damage, theft or expiration of vouchers – they cannot be replaced.

Vouchers stolen will not be replaced by us.